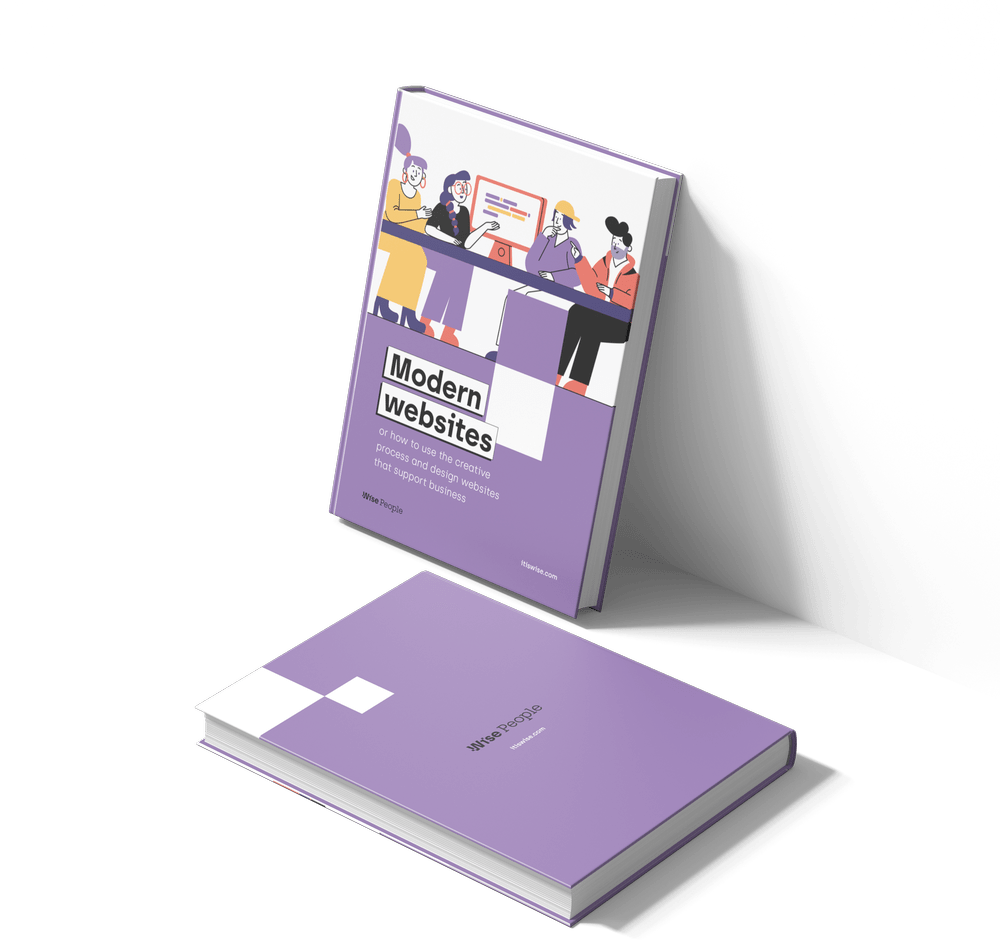 What is the ebook about?
What you'll learn:
Why do you need your own website?
What are the pros and cons of templates, and when to decide on a custom project?
What do users appreciate and look for on business websites?
How to prepare for building new or rebuilding your old website?
What is a creative process?
How to use it to create an outstanding site?
… and much more

Knowledge
Of how a small-scale company can use the know-how of global brands

Perspective
Based on more than 10 years of Wise People experience in building distinguished visual identities and digital projects

Clarity
That you'll be ready to create a website that will support your marketing instead of suppressing it
0
things your website should do
0
important trends in digital design
0
stages of a Design Sprint
Who's going to use the most of our ebook?

Marketers
We understand that redesigning your current website is only one of your diverse projects.
Are you willing to know what to pay attention to to pay over the odds? You'll learn it from our ebook.

Sales directors of growing companies
You're willing to conquer new markets but your current website remembers the beginnings of the Internet? Check how modern websites are built.

Owners of medium-sized specialised company
You didn't need a digital presence up until now. The times have changed. You need to make an educated choice of a digital agency. Learn how to work with one efficiently.

HR & EB Managers
You'd like to showcase your company as a perfect place to be. It's hard to do when your site lacks appropriately designed Employer Branding sections, or recruitment offers. Check out what to do to change it.

Franciszek B. Georgiew
CEO, Tigers.pl
Cooperation that resonated with Tigers' values. Engaged, responsible, and operationally swift. This is what we look for when we work with our business partners. The team of Wise People went above and beyond to build our stunning website. We are looking forward to new projects for us and for our clients.

Jacek Klosinski
klosinski.net
Wise People team helped me to adapt landing page design to the needs of the new course. It turned out cool! Good communication and quick action.

Adrian Pakulski
CEO, Paq Studio
A very good approach to the customer in crisis situations, a lot of experience of UI and UX designers. In the end, we found an agency to which we can dedicate 100% of the processes related to building experience around our brand.

Marcin Szymański
Co-Founder, FALCO
We received many creative ideas from Wise People and full care at the initial stage after the implementation of the website. With a clear conscience, we recommend Wise People as a reliable business partner and website developer.
Joanna Sajkowska
Content creator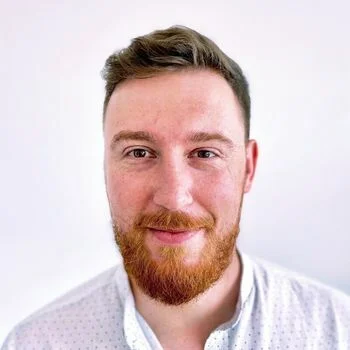 Robert Szarata
CEO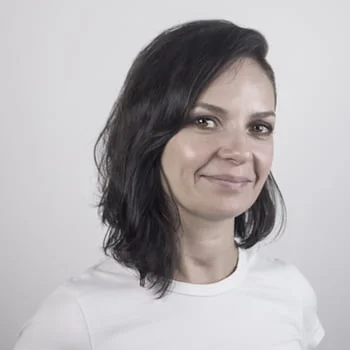 Monika Zieniewicz
UX/UI designer