The eye of a Tiger. Digital agency Tigers enters Asia Pacific.
What did the Tigers need?
The Challenge
Tigers are a top digital agency started in 2015 by Franciszek Georgiew. Questioning the status quo since the very beginning, and putting stress on knowledge sharing, Tigers became a reference point of digital marketing competencies on the Polish market. Their free knowledge base hits 1.5 million visits every year.
In 2020, Tigers decided to expand to the Asian market initiating the biggest marketing project in the history of the company. Willing to reflect the company spirit as well as their strategic direction, Tigers prepared a thorough rebranding, a part of which was to design and create a brand new breathtaking website, strictly fitting their target market.
We entered the project keeping in mind the leading characteristics of the new website as well as Tigers' values:
The website needs to be a WOW! from the first glance.
Editing content and adding new pages needs to be as pleasant as a morning coffee.
The team needs to communicate clearly, openly, and instantly react to change requests.
Tigers quickly realized how challenging it was to find a partner whose organizational culture would reflect a very streamlined and processed workstyle.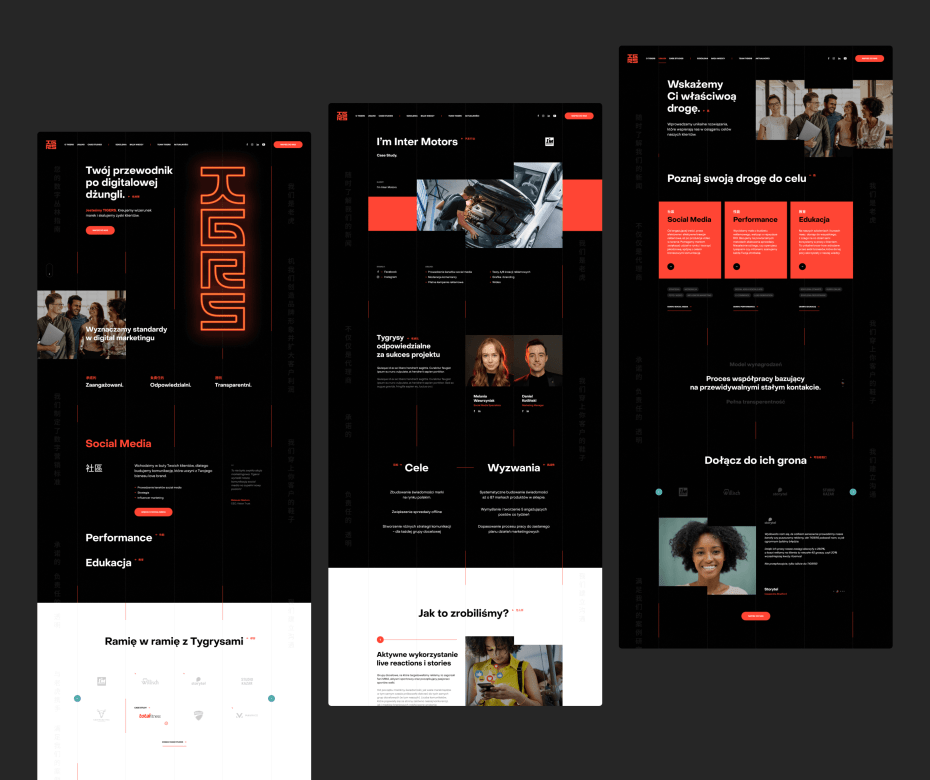 How did we crack the nut?
The Approach
We started working with Tigers by collecting all resources regarding the new strategy, brand identity, and visual identity. We decided on an approach in which we first released an MVP (a version with crucial functionalities and subpages) and once it was done, we designed and implemented the pages with less significant business impact.
The process looked as follows:
Scope negotiations.
Collecting requirements regarding the content of the basic subpages.
A series of workshops during which the first draft of the website was created.
Regular and frequent communication on Slack to react quickly on both ends.
The design and development phases overlapped to keep up with the deadlines.
Once the client accepted a pagr design, we handed it over to the development team for implementation.
This way our client was able to publish the new release of the website much faster as well as adjust its development to the current needs.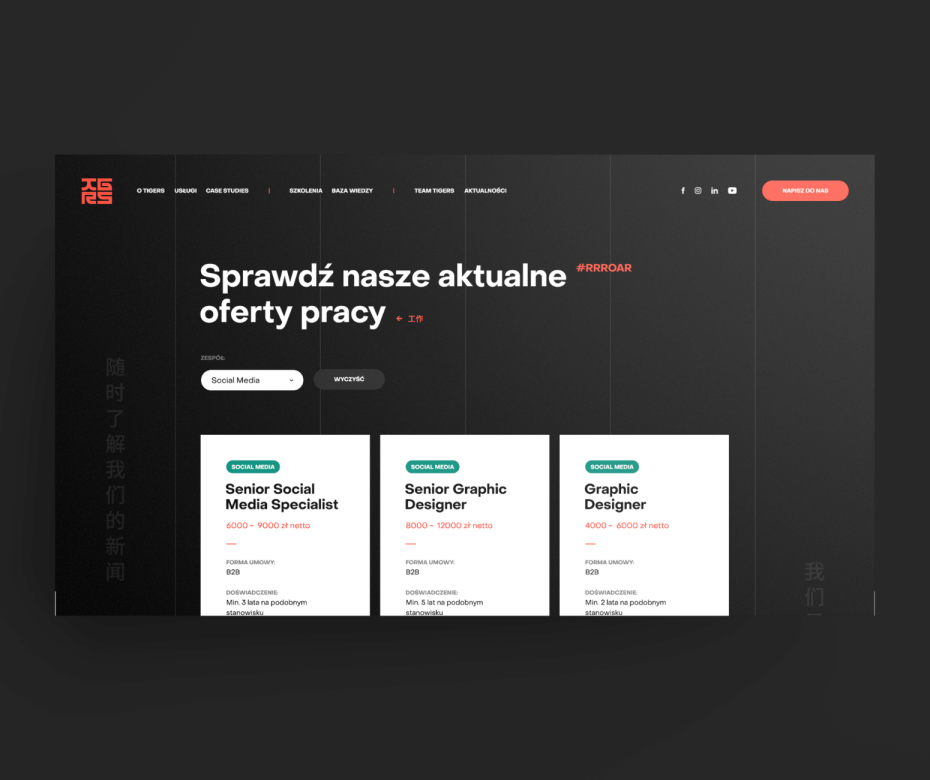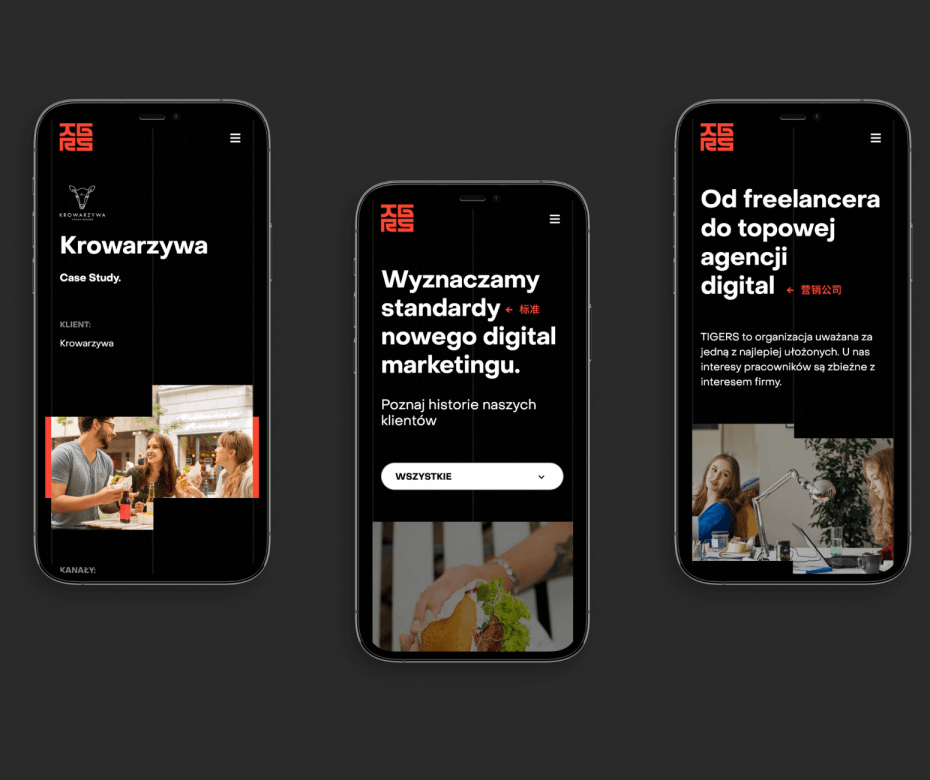 Tigers.pl about our partnership

Franciszek B. Georgiew
CEO, Tigers.pl
Cooperation that resonated with Tigers' values. Engaged, responsible, and operationally swift. This is what we look for when we work with our business partners. The team of Wise People went above and beyond to build our stunning website. We are looking forward to new projects for us and for our clients.
Results – what we accomplished
Rich in animations and still usable and easy to read corporate website both in the web and mobile version:
Website built on a strong integration of WordPress engine and a stunning frontend that reflects brand identity.
A set of unusual animations with Scroll Magic, Custom CSS & Javascript.
A special webpage generator that allows Tigers to build new subpages from predefined blocks – freely choosing the modules' setup and order.
The contact form comprises five different configurations to precisely direct requests to Tigers' email inboxes.
Request information can be sent directly to Pipedrive thanks to CRM integration.
Online shop with Tigers' trainings built on WooCommerce (a WordPress-based shopping platform).